Rick Harris
President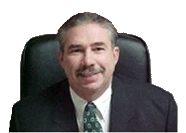 Meet the President of HLS
HLS, Inc. practitioners are in over 180 sites worldwide assisting 42 different companies to become Lean manufacturers. Rick Harris has been helping companies to become lean for the past 12 years. He has had great success helping large and small companies, union and non-union, to implement their own lean manufacturing system. HLS, Inc. has been instrumental in assisting company's world wide with major financial improvements, (a plant in New York 42 million in 4 years, a plant in Indiana 32 million in 3 years); He helps to educate executives, plant managers and plant staff in the principles of lean manufacturing Rick helps with the actual implementation on the shop floor and the education of the workforce.
He has pioneered the reverse flow process to achieve an increase in efficiency of 25%. Rick has extensive experience developing new manufacturing layouts that facilitate one-piece flow, operator flexibility, operator engagement, first time through quality, optimum uptime, and reduced capital investment. Rick has also co-authored TWO Shingo Prize Award winning books Creating Continuous Flow, and Making Materials Flow published by James Womack and the Lean Enterprise Institute. Rick is one of the featured speakers at The Lean Enterprise Institute's monthly lean conference. Rick has been a speaker at the University of Michigan Lean Manufacturing Conference for the past 7 years, The Lean Enterprise Institute Summit for the past 3 years, The European Lean Enterprise Institute Summit, The Maynard Forum, The PERA Conference, The Mississippi State Annual Lean Conference the past 2 years, European AME Conference, the AME Conference in Chicago 2002, and The University of Kentucky Lean Leadership Forum the past 3 years.
Rick received his lean training while serving as a Manager in Assembly at the Toyota plant in Georgetown, Kentucky. During his tenure at TMMK Rick continued his Lean learning at the Toyota Tsutsumi Assembly Plant in Toyota City, Japan. He was a member of the startup team at TMMK where he gained extensive knowledge of the Toyota Production System. Prior to his Toyota experience, he spent 15 years with General Motors. Rick began as a production operator and progressed through the ranks to become a first line Manager at General Motors. Rick is President of HLS, Inc.