About This Course
Next Lean Flow Training Course
None currently scheduled.
This 2-day workshop focuses on flow. There are three types of flow in an operation. They are information, material, and people. We will touch on all three focusing on people and material in this workshop.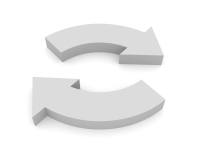 Learn How To:
Develop Flow At your Pacemaker Process
– Understand your pacemaker process
– Understand different types of work motion
– Understand how to time the work motions
– Paper kaizen
– Utilize all of these tools to create flow at the pacemaker process
Go to the Next Level
– Focused attention on the development of a lean production system
– Create a material flow system
– Carry the right amount of inventory
– Control operations through an efficient material flow system
Who Should Attend
Plant Managers, Materials Managers, Engineering Professionals, and Production Associates that are interested in implementing lean production systems in their company.